Along For The Ride
August 6, 2011
I'm the type of girl who tries to repair the whole world with love and a band aid.
Try to stop your tears and get rid of all your fears and take away all your pain.
But as time goes by joy fades away and you watch your sanity die.
And as time goes by you feel alone and only feel along for the ride.
We're all growing up and things are gonna change.
That's how life has been arranged.
You drift around going from place to place.
Same old thing matched with a different face
Trying hard to find your way while you struggle to survive the day.
This is growing up in this crazy town.
This is your warning to stop messing around.
You gotta get up, you can't just stay down.
Maybe this time there won't be a happily ever after, but what's living without a little laughter?
Busting your a** working hard when all you've ever wanted was to be able to live happy and carefree.
Yes, you want to take that ride.
But the grass isn't always greener on the other side.
Keep going, you'll never know what's around the bend.
And remember that just like the good, all bad things come to an end.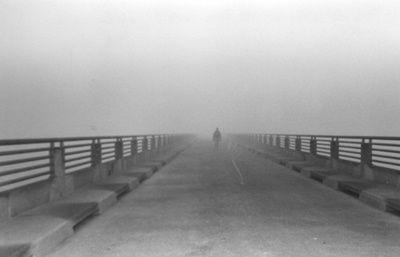 © Becky G.,Westerville, OH