When I First Met You
August 6, 2011
When I first met you
I was young
(younger, I should say)
With white blonde hair,
The round glasses that
Everyone loved so much.

When I first met you
I was shy-something I didn't
Know how to be, but
Dove into anyway
With my usual
Turquoise enthusiasm.
When I first met you
I was stubborn. I would not
Be forced; I had been trained
To be independent and would
Continue to be so
With my small, pale chin in the air.

When I first met you
The stony wall around my hands
Was proud and gray, and
Your patience was no small feat.
You took that wall down
Carrying as many with it
As you could.

I can't remember
When I first met you
Sad, to me, but it makes
Everything more special somehow.
you taught me not
How to write, but how to recognize
The taste of a word,
Content with it's siblings;
The approval of a syllable;
The delicious crunch
Of a delighted title.

Over time
I grew to love
The silent song of the tree,
Untouched by the sun
As my skin.

You saw my hair
Grow longer, darker,
Closer to average
With every passing breath.
You didn't mention it-
Smiled at my self-importance
Were sympathetically silent
Over the holes that felt so big
In my tiny heart.

I tried, but
Could not bring myself
To silence, even though
I wanted to sometimes.

Your eyes
Were just the same
And learning to resist them
Took time, and shame, and
More than my
Childish revelations.

I was there first
Others came, they too
Know you now.
But nothing's really shifted
In the words between us.
The first valentine I made you
Hangs on your door
Beside the last-
And they say nothing
Of the time that's passed
Just of the way things are,
And what we hope is to come.

I miss your purple thoughts-
I hope always to come home
To your place of magic peace.

And all I've ever told you,
And of all the words
You gave to me-
I hope that you remember two the most-
Thank you.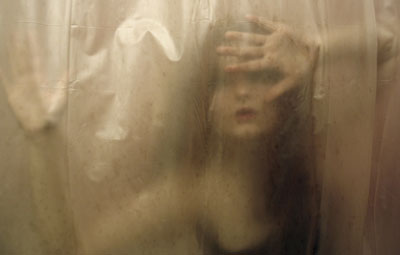 © Emilie E.