Whisperquiet
August 6, 2011
black-white
white-black
in a sea of
black-white
white-black
turned gray
behind embossed lids
sitting amidst that
whisperquiet-noyelling
andforgoodness'sakenophones
library silence.
My hand inches forward,
the cheap white plastic curves
comfortable within my fingers
"Check."
whisperquiet, keep whisperquiet until
My voice is coming from somewhere else.
His brow furrows, and dark fingers
so much surer than mine
push his king away.
I take his queen.
meet his eyes and he
looks up at me,
indignity and respect merged,
like whisperthin paper and ink.
Hands hover, grasp, pull away, try again
back-forth
me-him
once-twice
black-white
with not a trace of gray.
"Checkmate."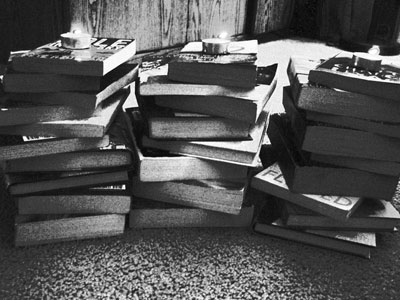 © Alexis R., Clarkdale, AZ