"The Prayer of A Sound"
August 9, 2011
There she sits upon a cloud
Looking down from high above
Smirking with that little smile
At those who she'd been misjudged.

For they who spoke wrong
Pushed little Ellie in a cave
A cave of darkness
That held not even the shadow of a slightly sunny day.

Penetrating silence where nothing is sound
No one can hear her, she isn't to be found
The silence, she chokes on
Praying for at least the sound of a broken heartbeat.

Her body is numb,
Scarred and wounded;
With open wounds,
That cannot be mended.

So I ask you now,
Was it worth it?
To lose me forever...
Just because no one listened.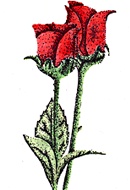 © Sarah M., Phoenix, AZ