It's still you
August 5, 2011
I guess getting over you was too good to last,
I thought I was there, but it all happened so fast.

I was finally through, but now I'm relapsing,
I know there's no hope, so my dreams are collapsing.

You're across the world now and I miss you like hell,
The secret that I'm hiding, is one I can't tell.

I wish there was hope for us, that one second chance,
I'm still a daydreamer who just wants your romance.

There's always that person, the one you'll always need,
For me that's you, but together we don't succeed.

My head knows to give up but my heart won't agree,
Perhaps that's for a reason, one my eyes can't see?

Every time I see you that feeling grows inside,
the more it happens, the harder it is to hide.

I'm sick of all the tears that Ive cried about you,
there's nothing that'll stop them, nothing I can do.

I want to go back so I can change everything,
I'd hold on so tightly when our rope thinned to string.

The biggest regret I have is letting you walk,
I tried to fight but in the end I couldn't talk.

You ripped me into shreds, yet I'm still crawling back,
damaged from the journey yet remaining intact.

I loved you before and I'm in love with you still,
I don't need extacy, for you're my only pill.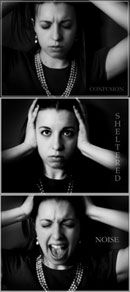 © Michelle B., Blairsville, GA