Into the Darkness
July 25, 2011
I seem to find comfort in this darkness,
Like I want to run into it and never stop.
I am not afraid of it:
I am afraid of what is within it.

To have a light is a safety blanket:
Something to hold onto but never use.
I know it is there.
That is why I'm not afraid
To stumble through the black abyss.

Clouds fight the natural light
To let me run free
(Once I've found my footing)
Where no one can see me-
Running, jumping, dodging
Out of my figurative minds way-
Or just for the fun I can finally have.
I can take the chances only dreamed of-
Chasing a dream itself.

Dreams:
They fleet fast.
You have to run fast to catch them,
Which is difficult to do in the dark,
But it makes me feel free:
To do what I want
And succeed.

All goes well until death rears its head again.
At least it doesn't want me this time.
This time, it wants the dark:
"Time for light to be born, my friend."
Success is an apocalypse;
Always ruining my fun.

A light switch is flipped
And that petty smile arises,
Second hand sunglasses perched.
And alas,
I find myself knowing that
The dream in which I chased,
Was only one in itself.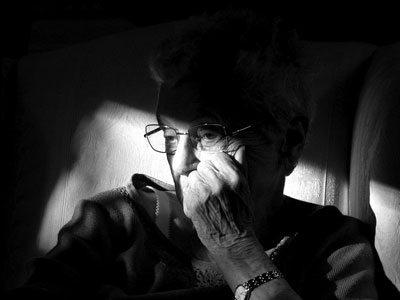 © Kate S., Hopkinton, MA