Let Me Love You
July 30, 2011
You said " I got it." 
That you could do it alone.
You told me you can deal with things and make it on your own. 
Somehow you couldn't fool me with that mask you put on everyday. 
Somehow I saw right through it and that's when I had to say...
"Let me love you. Let me stand by you and care. 
Let me help you carry that load when it gets to heavy for you to bare. 
Let me show you that I'm strong enough to help you to get through.
And most of all let me be there, just be there for you. 
Let me in your heart. I know you've been hurt before. 
And it's scary to trust when you've vowed to never again open up that door.
But I'm not like those other girls from your past. 
I'm here to love you, let me love you that's all I ask.
Just trust me with your heart and leave the rest to me. 
And I promise I can help and be what brings you up and makes it all better. 
I can be your cure, your medicine through whatever.  
You just have to open up and trust that I'm here to stay. 
Let me love you please baby? 
Let our hearts come together as one and fly away."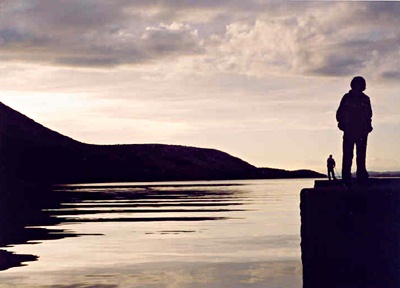 © Julia K., Nagykovacsi, Hungary