I Fear For Your Life, My Love
August 2, 2011
"I'd like to live without
The constant fear and endless doubt,
But I can't live without you."
---"My Immortal" Original Version




by Evanescence

And those words rang true.
I knew she would be her own demise,
She was more likely to end her own life
Tomorrow
Than to live another day.
How could I walk away
When I fell in love with her perfect flaws
Somehow?
I fear for her,
And she should fear herself.
I hope the reason she doesn't reply
Is because she's found her perfect world,
Where words don't hurt like knives
That make her draw herself bloody
And dying.
For I'd rather her be without me
Than crying because he put her down again.
All because she wasn't like him.
She made herself bleed
And she didn't love him anymore
Because she'd found someone else -
A girl.
That was her world now
And he wasn't going to forget that.
So he came back,
Time and time again,
Just to shatter her fragile will.
I sit here and wonder what's wrong with him,
Not her,
For making her hurt like this.
He doesn't realize he's not hurting one person,
Not two,
But three -
Akasuna herself,
Her girlfriend,
And me,
Standing on the sidelines,
Watching helplessly
As the two of them
Battle the world.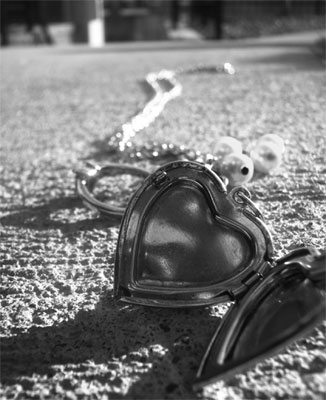 © Francesca Y., Robbinsdale, MN