I wish to dream in black and white
July 28, 2011
I whirl around in circles.
White light surrounds me as if I were caught in a photograph.
Not a photograph of my past, not a photograph of the present.
But—simply, a photograph of what I envision.
A scene of sequence, one that is unadorned—
Like circles.
The grey scale phenomenon of my milieu causes me to cringe
The dissimilarities are too many
But I don't stop, because like a child, I'm alone but reminiscent of this scene
The velocity in which I rub and twirl matches the room.
Spinning.
Like a circus, as if surreal.
White glows appear in front of me, dancing
Vigorously springing, bending down to plies and it seems to me that they are simply mocking me for the lack of recognition I fail to give them.
Joining them would be nice, I could only imagine.
Concentration, like them—
Concentration would be good.
And so I focus, or at least I try.
I pick up the pace again,
But suddenly, the flashes pick me up and sweep me away.
I notice the clock and it suddenly emphasizes the 12:12
The patterns of the numbers startle me—
Just like every other whom is foreign to sequence
And so, I reach out to turn off the numbers
but my hands collide with an invisible wall
Numbness. Neon lights. Northern lights.
Squares and illumination.
Glints, flashes and colors.
But I wish to dream in black and white.
Turn it off.
Turn it on.
Either one, would be nice.
"Some say the world will end in fire, some say in ice."
I say that the world will end in flickers.
Flickers that glisten too fast for you to analyze.
Musing wastes time.
And time is something I'd rather not endure when waiting to go.
So let me disagree with you.
If it ended in fire or ice, that would not suffice.
For those two let you linger too long and let you acknowledge what is burning, what is freezing.
Flickers, Mr. Frost.
Flickers would suffice.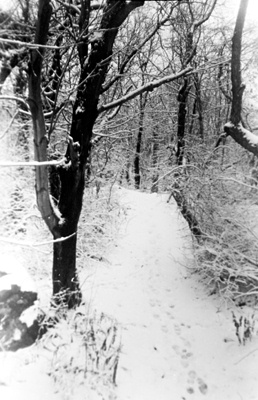 © Kelley C., Marblehead, MA