Friendship and Betrayal
July 22, 2011
I dwell in the house of friendship
My mind more open than a window
I breathe the fresh air in.

Repair the roof in which was broken
Our hallway, a two-way street
Lamps to brighten the path we take.

The walls were aging with wear
The frame, deteriorating with years
Paint loosing color, fading like humans loosing time.

I seek to know this little house
Try to put new walls and paint
To realize each little piece.

I walk into the room
filled with open windows
fresh air all around,
walking by a broken mirror
more shattered than a broken heart

Close your eyes friend, open on 3


1, 2, 3....
The mirror not shattered any longer
Seeing my reflection, I smile.


------------------


I dwell in betrayal
darker than the endless night
SHE cackled at my pain
ALWAYS in a fight.

BETRAYED in a big house
black as her heart
I try to find MY way
only to see the TRUST vanished.

I feel so alone in the closet
HELP me out of this deception
Please brighten THE portal
with a single candle.

GIRL, take down the drapes
and be open WITH care
only my BROKEN DREAMS
will be my despair.

Push through the sturdy door
see what -I- see
AM I possibly dreaming?

FINALLY I see the light
outside the fractured house
At last I am HAPPY
I can breathe.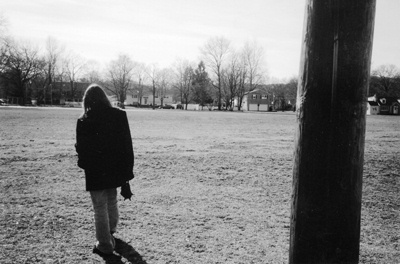 © Rosalie P., Pompton Plains, NJ