Models
MAG
July 15, 2011
You have such nice legs.
They're just-bought shoelaces spindly, but pale.
No worries! A trip to the toaster will
fix you right up.
Three hours, and POP!
you're toast.

And your waist is not waste, yet your stomach's a dump truck.
"Starving? Skin and bones?"
Not starving, no, but full, naturally,
a junkyard, sufficiently clean, and
What? No cleats or skates or chiseled arms?
No problem – a treadmill, while gliding on stilts.

You etch out your heart at the slightest command
how perfect! how saintlike! a hero, as well!
but replace it as soon as you can?
Well, we'll just remove your brain at once,
and re-zip the stitches adorning your lips.
Much better, already. So swell!

You'll be a doll, a mannequin hiker.
Don't think! Your face will contort and no one will buy
this must-be-bought rouge.
Just reline your lips with our novel silk shades,
and your world – What's that? Is it yours?
What a thought! What a joke!
It's not safe in your hands.
Let it go.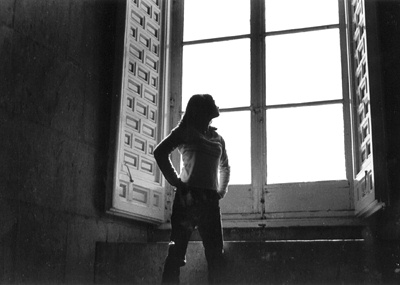 © Danielle W., Marblehead, MA