monkeys in suits
July 27, 2011
There are quite a few zeros on our national debt.
There are also quite a few zeros trying to fix it.
Those monkeys in suits...
Did we put ourselves in this position??
No, we didn't, it wasn't us it was
Those monkeys in suits.
Those fools with their power, doing us in.
Those monkeys hidden beneath well tailored, unruffled suits.
Hiding also behind their arguments.
Speaking in circles that make even themselves dizzy.
What fools!
What frauds!
What monkeys in suits!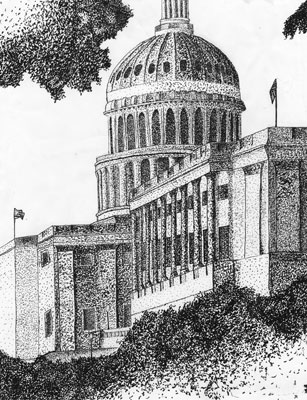 © Amy Joy S., Joelton, TN