The Beast
August 1, 2011
It starts in my toes
Crawling up my legs
Over my curves
Twisting around my arms
Locking me in it's
Tight
Merciless
Embrace.
It makes me do some crazy things
It tears at my heart
Until it's only shreds.
This beast is eating away at
My
Weak
Soul.
And I know It's attacking you, too.
Love is crushing me.
Crumpling my walls
Making me dizzy.
Crippling
Crushing
Tearing me apart.
I am in love.
And I don't want it to stop now.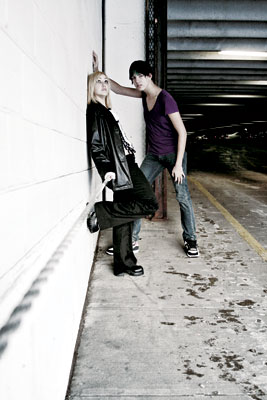 © Jessica F., Bradford, MA