Let It Ring
August 1, 2011
Sit at the piano,
With silver tears soaking the keys.
Let it ring.
Resounding melodies cover the walls.
You've been here before,
In your dreams.
She was here…

Oceans of music notes,
Trap you on an island of worried songs,
Too lost to make any sense.
Starlit flowers bear nothing but white scars,
But she made them shine…

Was it June?
Or May?
Troubled seconds count down endlessly,
Never knowing.
The stars tell the stories,
Of broken hearts.
You see them cry some nights,
When the moon turns red,
With a bleeding wound.
Such surrealist things to see…

With a trembling pen,
And a weak hand,
Write your lullaby.
Dissolve in the grace of God.
Smash the keys
Until the melody fits.
Scream!
Cry out,
From the pain inside.

Gracefully dance,
Across the pages of history,
And splash into you life.
Reality is a dirty word.
So sing until your soul bursts,
And by the love of God…
Let It Ring!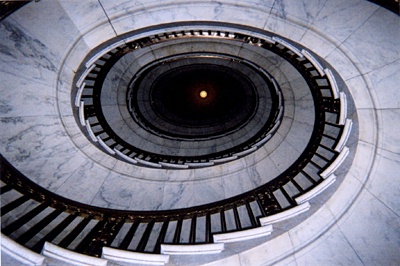 © Kyle T., St. Joseph, MO