Little girl, you're just like me
June 10, 2011
She's the prettiest one on the playground
With a smile that makes all the boys shy.
All dressed up in pink,
But I can tell she doesn't want to be.
Those grass stains on her knees remind her of me.
She starts tugging at her bows
Her face looks so composed.
Please don't try to be worth it.
Little girl,
You are already perfect.
I watch a spark of courage catch her eye.
She runs over to where the boys try to hide
To steal a kiss from the one who can't share the toy cars.
He rubs it off his face
Like some old relatives musty lip stick stain.
He's horrified she would even try.
I had to smile because
I saw her walk away with nothing but pride.
It's going to be alright
Even little girls can handle tough guys.
You are a perfect actress.
Who doesn't dream of weddings and white dresses.
You will grow up stronger I'm sure.
So what would you need him for?
Here begins the contest
Prove that you can care less.
That smile can fool the whole world.
Then when it's bedtime.
I know you little girl.
You'll pretend that your asleep,
Hope that mommy does t notice when she kisses you on the cheek
That you're crying asking God why he doesn't want you.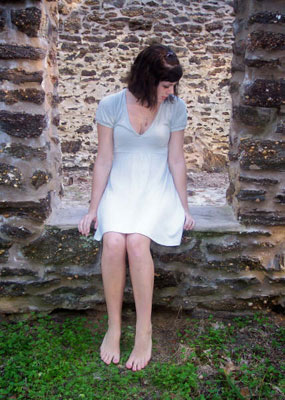 © Katie S., Vineland, NJ