Past the Eye Shadow
July 24, 2011
I stare into the mirror,
Hating the image reflecting upon the glass,
Every imperfection shows,
As I want my life to pass.
I see no beauty upon my face,
Nor importance in any aspect of me,
I hate my being and loathe my existence,
Why can't I ever be happy?
I still can't figure out how,
You see past the mascara and eye shadow,
And how you say "no matter what my love,
I won't ever let you go."
It makes me feel so high,
And forces a smile to erupt on my lips,
I feel like anything's possible,
Like electricity charges through my fingertips.
I used to think that love,
Was an object pretty girls flaunted every day,
Until you took my hand and stepped in for a kiss,
And showed me a different way.
5 years can mean a lot,
Unless age is only a number like they claim,
Yet they still say you're too young to be together,
You're playing a dress up game,
I just laugh and openly say,
What a double standard,
Why does it apply to you middle aged hags,
And not us teens searching for answers?
With the command to be silenced,
I walk away and take your hand,
Waiting for the hourglass,
To finally run out of sand.
No matter what the world thinks,
And what I say and you do,
You swear you'll forever love me,
And I swear I'll forever love you.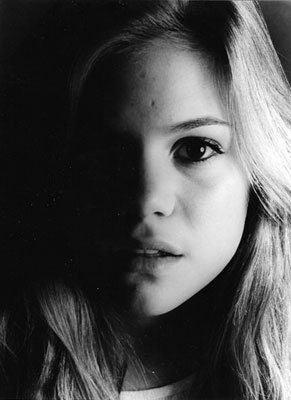 © Michelle M., Plainview, NY