Secrets
July 22, 2011
We all sat in a circle,
In the middle of the room.
The lights were dimmed.
The furniture pushed aside.

Each fifteen year old girl,
Dressed in fuzzy pajamas.
Feeling kiddish.
And silly.

We all clasped hands,
as excitement jolted through us.
Every girl had a turn.
To make their confessions.
Share their secrets.

Some were real and wholesome,
While others were humerus and normal.
Only used for cover-ups.
For something embarrassing.
Or unfortunate.
Or dark.

But the girl in the yellow,
And a big, goofy smile on her face.
She was one of them.
Her true secret too melancholy.
Too serious.
For this occasion.

It kept running through her mind,
As a frantic, animalistic thought.
But a nervous kind.
A murderous kind.

She was dieing,
She was dieing only because of herself.
Her revenge seeking ways.
Her pure insainity.

She was killing herself, all this time,
Without even knowing it.
All those lonesome, forgotten years.
Almost gone.
Almost wasted.
Almost dead.

She thought they had left,
The memories.
But they hadn't.
Should have known better.

Now she's let herself go too far.
She'll never be able to rewind.
Rewind and erase.
All because of that one year.
When her life's erosion,
Was nothing but.....a Secret.
That would never be told,
When we all sat in a circle,
In the middle of the room.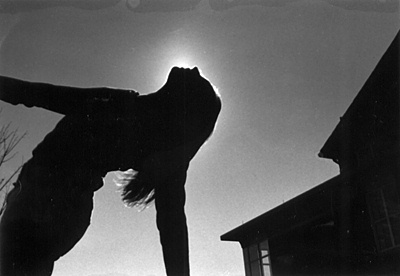 © Alexandra B., Marblehead, MA