Sunstroke
July 22, 2011
This thirst is unquenchable it seems.
A raging river could not satisfy me,
Not even the Mississippi and all its streams.
All the world's oceans would fail to set me free.

Its Thanksgiving Day, one in the morning,
Yet I'm still up tossing and turning, wide awake.
My mind, body and soul are all in mourning.
This ache I feel is far from fake.

I saw her only moments ago.
She took me to the highest place.
If only there time would pass slow,
I could forever gaze upon her perfect face.

We could watch the world and its radiant lights below,
And still look upon heaven and the magnificent stars above.
That such a flawless feeling did exist, I did not know.
Belle, forever will you have my love.

After just the first fleeting glance,
I never would have known what was in store.
Now I see you and my heart leaps as if in dance.
Your charisma had captivated my very core.

This thirst is unquenchable it seems.
It could not be satiated by the rive Nile,
Nor by the Mississippi and all of its streams.
What I need, Belle, is to see you smile.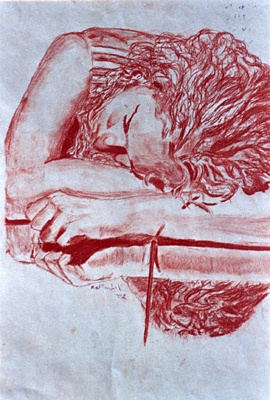 © Mark S., Kannapolis, NC