Nothing But Friends
May 4, 2011
You know,
I really tried hard,
suffered through the pain,
the heartache,
trying to convince myself
that we're nothing -
nothing -
and will never be,
more than friends.

But you know what?
I can't get you off my mind.
Day and night,
the thought of you,
of our cherished memories,
linger.

Just sitting there,
mocking me;
crumpling my heart,
darkening my soul,
and leaving me with nothing -
nothing but the feeling of loneliness.

So, maybe, just maybe...
it would be for the best if I -
just let you go.

Can I?

Will my heart be strong enough to allow me to?

Or will it feel a sense of hope like it always does,
at the sight of your face?

Baby, help me.
Help me,
break free.
Help me
stop loving you so.
Because if I don't,
then I don't think I'll be able to hold my feelings any longer.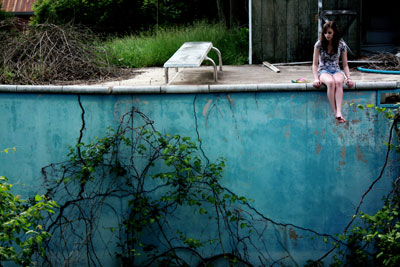 © Myra K.