Painful
May 4, 2011
have you stood in the in the rain,
stood there and remembered,
could you look in the eyes of pain,
we are forever to feel pain.

spell pain, spell it slow,
does it hurt,
do you cry when no ones looking,
like they ever would care.

With my blood I try to stop the pain,
but the dreams I follow are stopping me,
I wish I was blind,
so no more pain come my way.

cry with the angels for the lost,
walk in the rain with us.
we'll stand together for all,
and try to stop pain.

could we ever stop pain,
with love, hope, anything?
if you can, I would help,
if you stop, I would be free,
from my pain.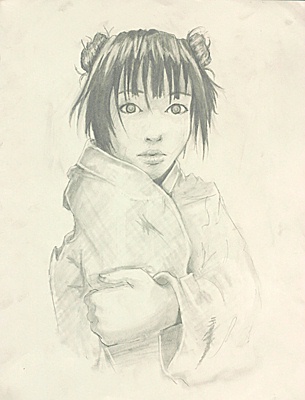 © Emily H., Port Charlotte, FL