Teen Hearts
June 8, 2011
They say nothing good is free
and that it might cost you your heart and your soul.
We should know that things are never as they seem to be
our eyes like it
we taste it
and we love it.
I hate how people rejoice out of other people's suffering
What's happening?
I look around and all I see is a lot of broken hearts
tears, lies, violence
every minute of the day someone is dying from addictions
every second of the day someone might be having an abortion
as you read this poem someone might be already dying
and what do we do?
Teens are poppin pills
smoking weed
ruining their lives with decisions that will affect them in a future.
This place has a lot of darkness
Fame is an ugly thing
actors sleeping with directors just to get the part
stars selling themselves just to get so high
They don't see that they aren't obtaining fame
fame is obtaining them
consuming them
is killing them.
Teens thirst for Love
money doesn't buy it all.
Nowadays there's a new best friend
"Oh Sweet blade go through my veins"
Some thirst for the need of feeling numb
some are just sick and tired of being sick and tired
and their only escape
sadly, is death.
Man! What is happening?!
our generation its slowly dying
Life is taking for granted
young pretty ladies pregnant at fifthteen
Its sad to hear about abortion
but its an everyday thing
Teens running away from home
making assumptions about their parents caring less
There's a need for a change,
a revival,
a revolution.
We have to make a difference
we have the power in our hands
they need someone that could listen
someone that understands
We have to let them know there is hope
At the end of each tunel there is light
There is someone that has Real Love
and He gave it all for you
He stretched out his hands and died for you at the cross
just to show you how much He loves you
He rose again on the third day
to give you the best gift in the world
He took eternal damnation
and gave us eternal salvation!
Let me introduce you to my friend
JESUS Almighty
who loves you to death...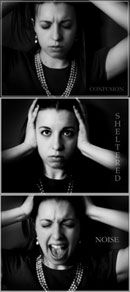 © Michelle B., Blairsville, GA