Come back to me.
July 23, 2011
I reach to the sky, trying to pull you through the clouds out of heavens way.
You ended in such a tradigy I don't think you belong up there just yet.
Come back and stay with me, for a while don't drive me to insanity.
I'm wishing for more time, I'm wishing to see you.
People judge me, for wanting you back after what has happened. They tell me to move on, to return to my life I once loved. But now without you I don't see much point in living.
So I grab to the sky, pulling apart the clouds from high above.
I need you by my side, and not above the skies.
I scream out a melody so you know its me, so you know I'm waiting for you to return to me.
I cry, in desperation, my frustration building up with every breathe I take.
Just come back to me, my arms are outstretched I'm waiting for you to accompany me once more.
I don't want you to hurt, I don't want to be alone. No this isn't selfish don't you want to be back with me
We were supposed to last forever just you and just me, I'm ready for those days, for that time. Now come back and grace us with your presence.
I reach up to the sky and pour out my heart, the rain streaming down my eyes. Screaming cries of envy that the sky has stole you from me.
I won't let this stay I wont give in, I'm praying to the Lord, praying for you to come back to me.
This isn't working, I'm wishing im dreaming, im alone on my own you're not by me.
So ill find you.
I reach to the sky, open up my palms striking the sky with lightning from my eyes.
I hear the cries, they're non satisfied.
I'm indeed withering without you near me, I rely on you.
Just come back to me.
Be with me, only me not the undead army, above the clouds.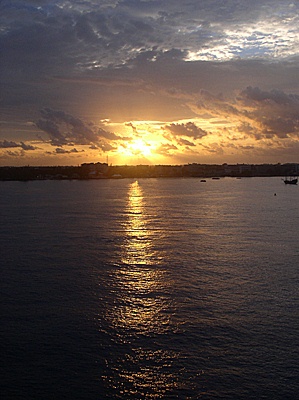 © Rebecca Y., Los Angeles, CA