Should She?
July 23, 2011
Death nipped at her heels as she ran
It was her horror
It was her relief
Should she give in to the temptation?

The darkness entangled her every thought
Sleep was no longer a refuge
For there was no sleep
Should she listen to the voices?

People always told her to
Face her fears head on
All it would take was a single slice
Should she take the chance?

She screamed and screeched
She clutched her pillow with a death grip
As a river grew on her face
Should she accept eternal silence?

She couldn't face the terror anymore
A dark, sickly hand reached out to her
Feeding her lies, convincing her of the way out
Should she surrender to the hand?

Her mind reached out,
Accepting her fate
Uncertainty became too much
Should she go for certainty?

Fear was her savior that day
It kept her from her relief
It anchored her to her horror
Should she not have felt so grateful?

She made the hard choice
She struggled to get up each day
The hand still haunted her
Should she have survived?

Maybe Not.
But she did anyway.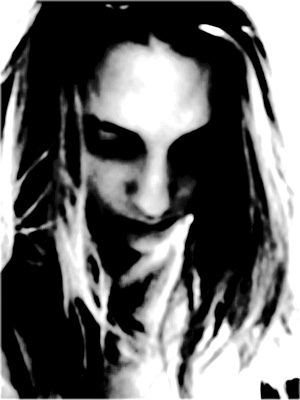 © Maria B., Boston, MA