Consciousness and Dreams
July 26, 2011
There's a place I go without choice each night
Somewhere with colors and darkness and monsters delight
Where the wild things are, and memories play out
Just like a movie before me, comedy, romance, horror, and tragedy no doubt.
A sea of random thoughts, memories, and dialogues of the days
Pull me under and into a world of chaos like waves
Unable to decipher reality from a deep stage of sleep
I become so enchanted into this land of make believe

I walk to school in a pink jumpsuit,
In a world where the sky is green and the grass blue
I'm greeted by a talking elephant, and a math teacher with horns
I head to my first class, in a school much more lively than ours.
I take a seat at the back of the class
Where soon my best friends and I, all interact,
Not seeming to notice the oddity of a singing cat,
The cat takes flight, and into a bird it evolves
The sight brings a giggle to lips, and out.

I'm jolted awake by the sudden motion of my mouth
As my shock drains out, my mind searches for some meaning
A cute pointless story is my conclusion, and I smile as again I fade to sleep
No harm done, by a story of fantasy,
Some laughter is gained, and no after thought necessary

But the dreams that hold some truth,
Now those are what I fear,
More than nightmares with serial killers,
Are the nightmares with the truth we hate to hear.

Secrets of myself I may not even know
Pour out in the process of dreams,
Scattered thoughts that find a story line to show
What we don't see. As our consciousness throws out
The pain we can't control as a way to save ourselves
From going insane as our tolerance of heartbreak falls short
The mind protects the heart, we won't think about what hurts
But we can't run away from something that consumes us.

And so the dreams interfere as a way to force the confrontation
Of our dark secrets face to face with no ability to run away
The safe haven of awake is not within our reach
And so the topics so long avoided, begin to attack me as I sleep
I beg for some mercy as the monologue of my betrayal is reenacted
"I'm sorry, I'm sorry, but I can no longer let this happen"
And the images are the same, of my deceiver walking away
The tears begin to flow, as my wound is doused with salt

We begin to drown in that sea of crucial thought and memories
Dying for the oxygen that only consciousness can provide
The waves of dreams keep pulling us under
And so we sink into a state of surrender as
We believe the film our sleeping mind plays

Our efforts to keep what hurts at bay
Is diminished night and night again
Insomnia might overtake in hopes of staying sane.
But we all fall victim to the temptation of sleep
And until we can face out nightmares in consciousness
Our burdens will invade our precious dreams.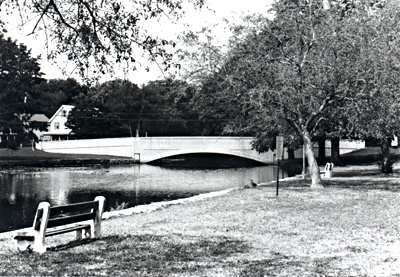 © Geoffrey D., Milford, CT