Glass Frogs
July 26, 2011
The glass frogs are dusty.
They sit, pale amphibians,
indifferent and glum.
Some are peachy,
others are dawn green.
Their pearly, sticky toes,
gummed with the frayed remnants of spiders
and the residue of the years,
glow, softly, stiffly, cold.
Today the light is rosy and the frogs
are orange. They appear as
molten globs, flexible and resiliant.
Instead they are cool to touch,
and dry.
People dislike the frogs.
Their big eyes are empty and stare
with a blank steadiness that creeps
uncomfortably into your attention.
And of course, all they do is sit,
a silent, inanimate representation
of your peeves.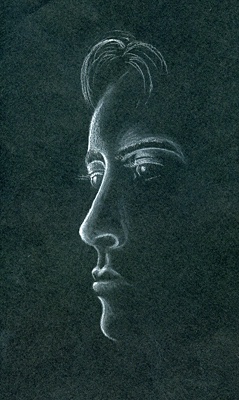 © Carlos S., Glendale, AZ