Katy in Asunderland
June 3, 2011
I wish that I could wake up
From this nightmare I'm trapped in.
But like poor little Alice,
The door is locked and I'm lacking the key.

Insane talking animals and a homocidal queen
Are nothing compared to my dream.
It keeps coming back, and worse each time.
I try and try, but I cannot banish it from my mind.

I wish I had a druggie caterpillar
To point me on my way,
But thanks to the street-sweeping puppy,
I have no path.

I have a watch that doesn't tell time
Reminiscent of my visit to the hattar and hare.
Thanks to the dodo bird, I'm still soaking wet,
And the mushrooms in my pocket are starting to mold.

Growing up I used to dream
Of traveling to Wonderland as Alice.
But alas! my name is only Katy,
And my adventures occur in Asunderland.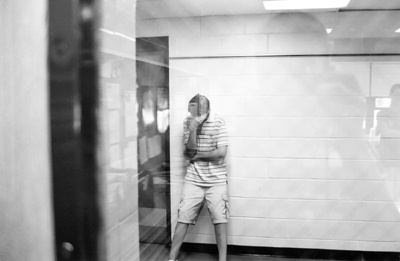 © Kyle W., Pompton Plains, NJ