Forbidden Secrets
June 1, 2011
I want to talk about rape.
How when the lights are off a man can change, laughing turn to the screaming, my innocence is taken.

I want to talk about compassion.
Where did it go?
When men or women become savages as my hot steamy tears mark the crime scene in an old dirty alley. How the only thing you hear is, "Stop, no, I don't want this!"

I want to talk about darkness.
When the sun disappears so do are our rights, no longer able to walk free among ourselves.

I want to talk about garbage.
Vile, foul, worthless garbage,
I turned into garbage to be used and thrown away when he was done with me, only to be dragged back when he sees fit.

I want to talk about us, each and every one of us who have been their play thing, their garbage, and their procession; why should someone care?

Nothing happened to them but to us. They were home, safe in bed oblivious to darkness in hearts.
Make them care; make them listen, to the hurt that we have been hiding

I want to talk about that hurt.
I want to see it on your face.
I want to feel it deep inside me.
Make me care, make them care, make yourself care and speak up.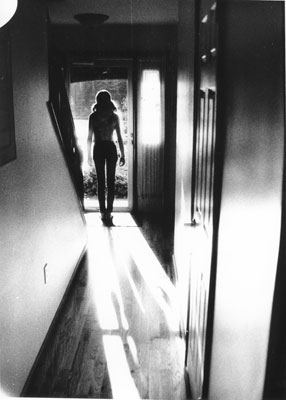 © Mike V., Morgantown, PA