I Love
July 21, 2011
i love to watch the beautiful setting of the sun as the moon rises in the sky.
i love to watch the sky fill with different shades of purple and pink.

and as the sun finally sets and the light from the full moon fill the sky.
i love to count each star as they sparkle in your eyes.
with the night breeze blowing through our hair i can smell the saltwater from the ocean.
and i love the sound of the waves crashing at the shore.

when where together the love that i have for the perfect sunset, and the perfect night, on a perfect beach disappear.
because when i look at you, you are my perfect sunset, my perfect night, on the perfect beach.
you are those because i love to watch all the stupid little things that you do, because i love you.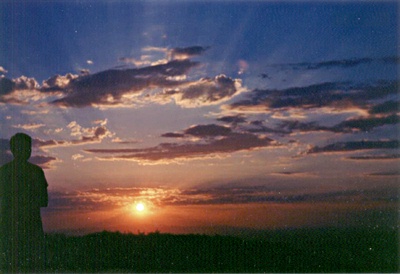 © Jovee B., Dededo, Guam