Don't
July 21, 2011
It was over.
Finished.
Done.

There was nothing left.
We acted civilised in public,
But each of us could tell how the other felt.

So, please tell me why your suddenly interested?
'Cause she dumped you for my best friend?
Don't look at me with those aquamarine eyes and smile.
You had your chance.
You blew it.
F***ed it up,
Totally.
Completely.

Just a bit of fun?
I'd watch what I say.
But you con't seem able to do that.

Don't grab me round the waist and pull me close.
Don't let the smell of your aftershave fill my nose,
Stinging the inside, setting it on fire.
Don't wrap your arms round me, biceps holding me against your strong chest.
Don't deliberately make me feel at home there.
Don't play with my hair and grin.

I'd push you away and slap you across the face.
Unable to resist the urge to see your face redden in anger.
I'd piss you off deliberately and storm off,
Skyscraper heels drumming against the dance floor.

But I can't.

There once was a time when I did it on purpose.
I played you like a violin.
Flirting with your friends.
But only when you were there.
I'd do that again, just to see your reaction.

But I can't.

Stop it.
Now.
I don't want you.
I don't.

But I do.

You twisted,
Arrogant,
B******.

Stop toying with me.
I was always better than her,
But she was a tramp.
She was Easy.
That was your reason.

Don't tell me you've realised how you feel.
Don't smile and let your hand find mine.
Don't set my skin on fire with a touch.
Don't make me remember what I loved about you.
Don't dig up my old hurt, my old pain.
Don't say you'll make it all better.

You know I won't fight it.
Won't fight you.

Because I can't.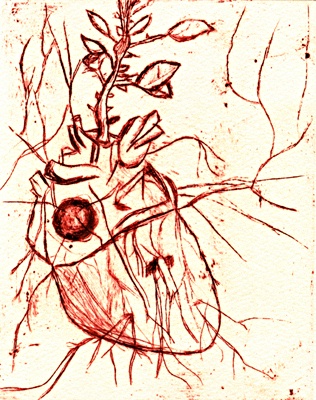 © Elaine S., Phoenix, AZ