Prisoner
July 21, 2011
School age hopes evaporate
Like dust and smoke through fingers slip
As love and fire fly away
On spiral notebook paper cranes
Scars burn but go ignored
As this Icarus throws away his wings
To stay within walls painted by regret,
Fear and hope for the sun he longs for
Faces linger in the dark
Imprisoned in my brick wall heart
Who i was and who you are
You blink your eyes – not here
say it to myself again, not here-
still full of questions, still unanswered
Pale, red with too much sorrow
I'm still here, you know
Living out my prison term
Blur your eyes and reach down deep
Maybe then you'll come to see
Your heart is entombed yet always reaching out
For answers your mind has stopping looking for,
For a way out the gray forest
You've turned yourself into
It's so desperate it scares you
You just want to make it stop
Let you return to the apathy that keeps you safe
But don't do this, not while you're blurred and blind
Not before I can reach you . . .
No. . . don't kill me. . .
For I live in your heart. . .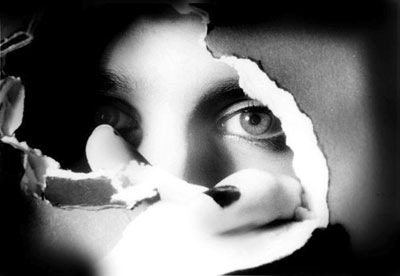 © Tabatha B., Peoria, IL