What-Ifs
July 16, 2011
Do you even realize
how devastating you are
to me?
and my wonderfully constructed future?
The very IDEA of you is enough
to break me into itty, bitty tiny pieces of
what-ifs.

I want to despise you.
I want to push you down the stairs
in hopes of the fall killing you instantaneously.
I want to scratch your eyes out
to make you bleed.
I want to spit words of hatred at you;
criticizing,
judging,
sneering rude remarks to make you question your self-worth,
to make you question your own goodness,
so you can learn to hate me too.

I want to hide myself and
show the ugly within
to make you disinterested.
I want to make you feel small.
I want to make you so enraged
that the very thought that I'd ever been in your eyes
makes you want to throw up.
I want this SO badly.

Just hate me!
Make it easier for me
and HATE me!
All I ask of your existence
in my life
is that
you hate me
and
move on
and
like SOMEONE else.
Hate me, hate me, hate, me, hate me.
MOVE ON. MOVE ON. .
Get out of my head.
Stop twisting my thoughts.. stop instilling this jumbled confusion within me and LEAVE.
Please...
I want to hate you so bad,
but,
it's not working.
I can't hate you.
I cannot, I cannot..
so please, do it for me.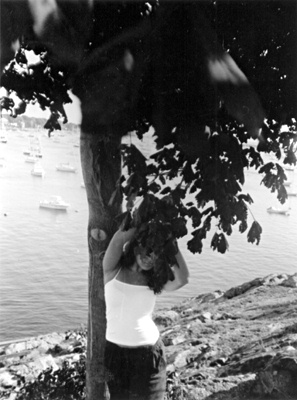 © Lauren M., Marblehead, MA