Just Try to Stop Me
July 21, 2011
When I tell society that I want to be a journalist,
they laugh.
they scoff.
they roll their eyes.
and say, "Why? You could be a successful
physicist
professor
engineer
doctor
surgeon
like I am."
Then, all of a sudden,
they shun me.
They tell me that a writer dies penniless.
That print newspapers are declining rapidly.
That doctors earn so much more money.
They try to
shake me
break me
suffocate me
mold me
into who they want me to be.
But they will see,
that when they shook me,
they cleared my head.
That when they broke me,
they made my bones stronger.
That when they suffocated me,
they made me appreciate the sweetness of air.
That when they molded me,
they showed me who NOT to be.
They will see,
when I am typing about the latest news,
when my name is printed on the papers with that beautiful black ink,
when they tried to convince me that I couldn't do it,
they gave me all the more reason to.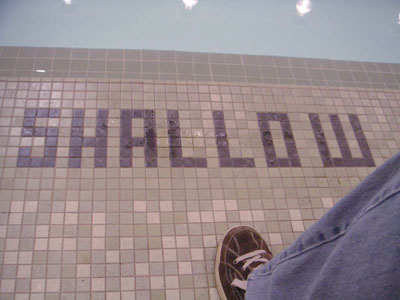 © Garrett M., Port Angeles, WA