13 Years Along
July 11, 2011
"Hairpane! Hairpane!" I'd scream to you.
You pick me up,
Arms out.
"Vroooooooom!"
I am three years old,
Don't know how to say 'airplane'
But you understand me.

"Daddy! Daddy!" I'd run to your arms.
School was tough,
But I did my best…
Today.
I am five years old,
Home is the only place I know,
Hugs are all I need.

Dialing your phone number, "Daddy help me!"
The kids at school are mean,
Mommy isn't home yet.
I'm crying.
I am 7 years old,
Now you're not around.
Everything is harder.

A+ on my math test, fifth time in a row.
But too bad,
You can't see it
Hanging there on the fridge.
I am 9 years old,
School is better than friends.
Wish you saw my report card.

"Daddy drop me off around the corner!!!"
You pick me up from mom's house,
To take me
To the party.
I am 11 years old,
I think I don't need you anymore.
You're too embarrassing.

Tangle after tangle in my orange-blonde hair.
The age when "hairpanes" are real.
When they are actually 'Hair Pains'
Not just a mispronunciation of the word airplane.
I am 13 years old,
I'm not too old,
I love my daddy.
I'm at the age where…
Facebook is my priority.
Boys don't have cooties.
Some boys are brothers
Some boys are crushes
Some boys are ex-boyfriends.
My best friend's house,
Is like my house… Except with better food.
School is nap-time,
PE is social hour.
Clothes, hair, shoes, and makeup determine who you are.
Acne is like chicken pox
Gum is a ticket to popularity.
Ex-boyfriends and Ex best friends,
The only obstacle.
Music mends my broken heart,
Until tomorrow.

But now.
I am becoming an adult.
I have found myself.
No more insecurities,
No worries,
No mean girls.
Too bad you weren't there to see me grow up daddy.
I love you.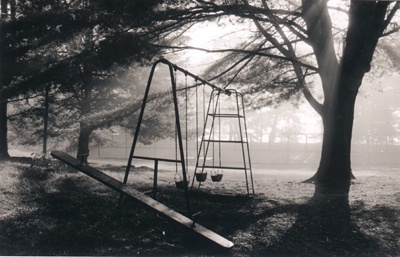 © Steve S., Marblehead, MA