A Blurring World
July 11, 2011
Sitting
solo, singing silently on the bus,
staring
out the window
watching
the world pass by
is part of my daily routine.
I find a blurring world.

I see
the tall green trees
turn into
blurs of green and brown.

The cars, like charging bulls
zip by
without a care in the world.

The people appear
and
disappear
in a seeming instant.

The buildings
come and go,
becoming
Legos in the distance.

I try to count
the signs I see,
but a blink: they're behind me.
Soon enough the bus

stops.

I
step
down
the stairs
to a different
perspective.

The bus drives away

and I become
a part of a b l u r r
i
n
g world.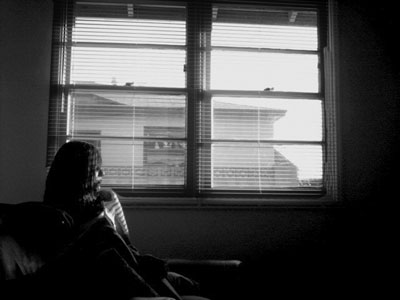 © Roxana R., Tustin, CA