Alone in the Dark
July 14, 2011
Its eating me up inside
surrounded by darkness, no one to turn to
all I want to do is hide.
Im suffocating, my face turning blue.
I look around, all I see is black all around
I want to scream,
but nothing comes out, not a shriek or sound.
I am alone
Left solo in the dark to fend on my own.
On my own I struggle so much,
I yern someone's loving touch.
so much darkness, so much pain
its eating me inside to know that no one's there.
I am alone in my pain and sorrow.
I'm in the dark with no way out
at times I dont want to wake up to see tomorrow.
Tomorrow only brings more pain and sorrow.
In the dark I see no light,
Barley even a glow.
I feel lost with no where to go,
I am alone in the dark.
No one knows, because no one cares
All I get are dirty looks and glares.
I want to run away and hide,
Because this darkness is killing me inside....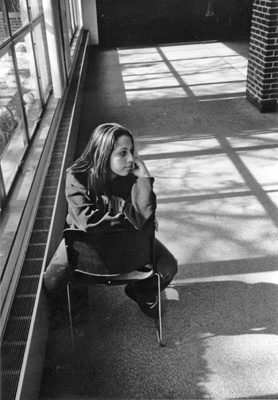 © Leighann E., Westport, MA