Once in a While
July 20, 2011
Once in a while,
when I feel bad to myself and I have no one there for me,
I pretend to be somebody else and sooth myself.
Once in a while,
I think to myself why I say too many 'somedays',
and not enough 'nows'.
Once in a while,
I imagine myself being an independent woman living in her apartment,
even though right now I'm still daddy's little girl.
Once in a while,
I try to write poems which rhyme,
but it always ended up in the trash.
Once in a while,
I wonder why reality have to suck compared to my imaginations,
when will reality become better?
And once in a while,
I say to myself,
'Will my poems ever be published in Teen Ink Magazine?'
there's only one way to find out.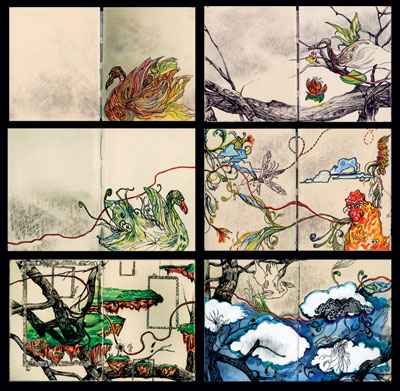 © Morel D., Miami, FL