Cheater
July 19, 2011
We sit together
your arms holding me tight
a tear slowly runs down my cheek
you think from the movie
but I know I'm going to lose you
you hold me tighter
kiss my wet cheek
I pull away from you
looking into your cold eyes
I can read you
like a four year old reading a grown up book
my eyes are a deep red
and hurt from these harsh tears
you move closer
I push you away
then you finally say
I'm sorry...I didn't mean to do it, forgive me...
I lean in, kiss your soft, familiar lips
I will never be able to forgive you
I could feel the secrets rising between us
I look in your eyes once more
and I see her face
slowly.. I walk away
broken but holding my head up high
I don't need this
I deserve better..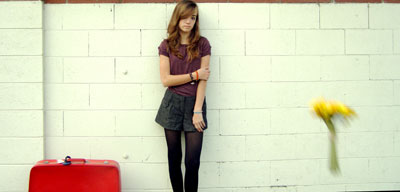 © Austin K., Studio City, CA