Broken
July 18, 2011
What did I do?
What did I say?
Why did he dump me?
I thought he loved me.

Was it my hair?
Clothes?
Shoes?
Perfume?

Everything was fine
But now I'm hurt.
I didn't think breaking up
Would make me feel so broken.

I thought we would last
For a much longer time,
But I was deceived
By his lies lies lies.

I will never understand
Why some guys do what they do,
Say what they say,
And can get away
Without any hurt,
Without much emotional pain,
Without a reason
Besides personal gain.

You should know how it hurts
If you are one of them
And think of your words
Before you AIM.

And You, I am talking to,
Know who you are.
I let it go
but now you know that you broke my heart.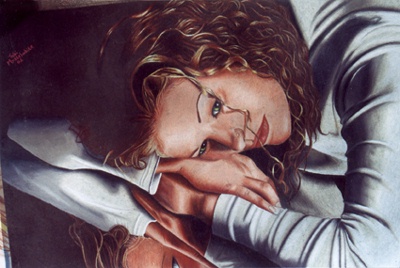 © Tabitha M., Kannapolis, NC