With the Wind
July 13, 2011
No longer Daddy's little girl,
hidden by her parents' love:
exposed, raw to the critical world.
No longer number one,
maybe not even second,
She didn't win this time.
Ashamed, hurt, confused,
parents should've warned her,
that you can't always win.
Too late, she's gone
with the wind.
Her name no longer means anything,
just, the girl who fell like
everybody else.
Poor little girl.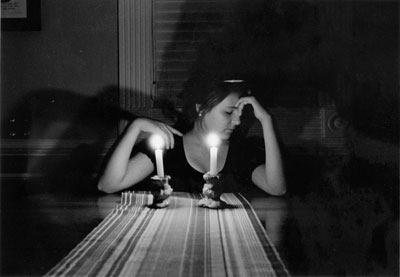 © Eleanor K., Bethesda, MD