WHO KNEW?
July 16, 2011
Who knew?
Who knew you'd be the one i'd fall for?
You, who i least expected to fall for.
Who's smile can take my breath away everytime i see it.
Who's eyes sends butterflies to my stomach everytime you look at me.
Who's incredible personality fascinates me in everyway.
Who's heart of gold awes me to my very core.
Who's laugh will always make me smile and laugh with you.
Who's voice can make me follow youto the ends of the Earth, no questions asked.
You, who reminds me of love songs i hear.
You, who i cannot get out of my mind.
I do not know much about Love but what i do know is that:
Love has no bounderies.
Love hasd no eyes.
Love has no rules.
You cannot control it, it just happens when you least expect it.
It is fair and incredible and kind and unconditional.
Love accepts everything and everyone, flaws and all.
I also know that Love is blind, that's why it lead me to you.
Who knew, right?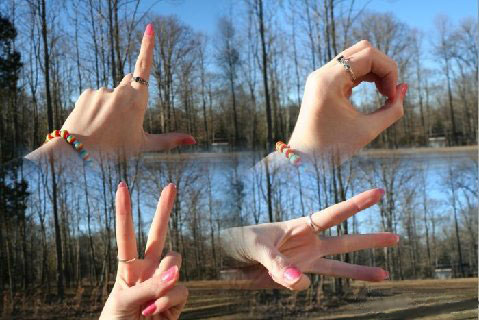 © Kayla D., Croydon, IN