I'm Just Like You
July 17, 2011
When i was young you held me close and never wanted to let me go.
I was your little girl you would have never imagined I would be like you
Time passes you and mom were never around
From a new home back to grandmas we never stayed in one place
You went to prison and mom was "sick"
Grandma took care of us and you never knew us
You came home after 11 years
Moms turn to go to prison
After prison was rehab for mom
You were reconnecting with you lost kids
When I was young you would have never thought I could be like you
You realize I'm just like you only worse so you helped my problem
Mom came back and was upset that we were the same person.
She couldn't believe her daughter once so young and innocent would sell drugs like it was a everyday thing
She couldn't believe it at all
She gets mad and leaves
Time goes on and the money comes to me so much easier
You start to get greedy with my money
You start to think that your running the show
Reality hits and you see that I was everything that you weren't
You throw me out with no where to go
I go to my mom and she make me promise I wont sell drugs any more
She wants me to be better than the both of you
She wants whats best for me
Now you hate me
Everything i created for easy money falls in front of you
You realize you need me
Its to late
I wanna be the girl that graduates
Not the girl that sells drugs and is stuck in this town
You think I'm like my mom now
You assume I'm like my mom now
You still don't know that no matter what I will always be just like you.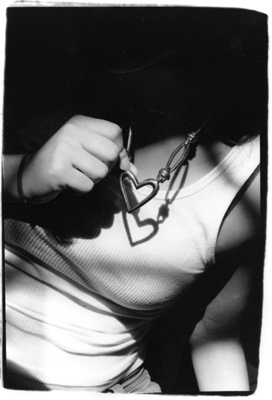 © Julia R., Bethesda, MD