Compassionate Abuse
May 10, 2011
Pupils small as needles,
Gazed up, cradled in blackberry irises.
And he doesn't even realize,
He is diving head first into his grave.

Like a mother, it caresses him.
He lets it, too, gratefully.
And he is completely unaware,
He's somersaulting off a cliff.

Flames lick glass with determination.
It's his life support, his necessity.
And he is oblivious towards the fact,
That he is jumping off a bridge.

Like a threatening voice, it beckons him.
Forces him to soar through chemical clouds.
He is completely hooked,
And damn, does he know it.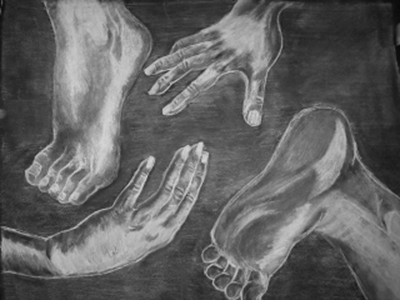 © Rachel U., Danbury, CT