Horror
July 13, 2011
I can't sleep
These troubles are too deep
The nightmares so great
The fear so steep

I need to climb the mound
Get atop the mountain
Tackle this horrible feeling
In my soul I shall not keep

How am I scared?
In a place I should call home?
Of you?;; the one I'm to trust?
Of the surrounding things?

The ache it surrounds me
It pounds in my head
It rips my heart to shreds
And leaves a vile feeling of horrible dread

Now to run away
To a safer place
I can stay
Without having pain, till another day.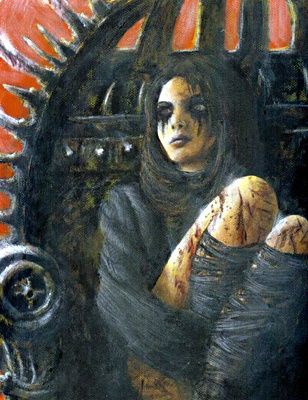 © Veronica N., Kenora, ON, Canada