Did you ever really care?
May 5, 2011
You were there when we were born,
You were there in the good times,
And you were there when the four kids lived with us.
Now that we are older we are moving on without you.
But my question to you is:
Did you ever really care?

You ran away during the hard times,
You ran away for 12 years and then came back for a year
Then you ran away again.
So my second question to you is:
Do you want my sister and I to run and hide when life gets though?
Becasue that is what you are showing us to do.
I have had problems with friends and family.
I use to think that these were my biggest problems but there not they don't even come close to the last problem I have.
My biggest problem is not having my dad around.
So my question to you is:
Did you ever really care?
I have picked the wrong guys in the past because they would tell me that they love me and I believed them.
They told me that they would never be able to hurt me like you have.
But the sad part is that they don't know how true they were when they told me this.
Another sad thing is that they haven't hurt me as bad as my father.
How can you do this to my sister and I? She is 13 and I am 15 your suppose to be the one we can turn to for help.
But still I go back to the same question:
Did you ever really care?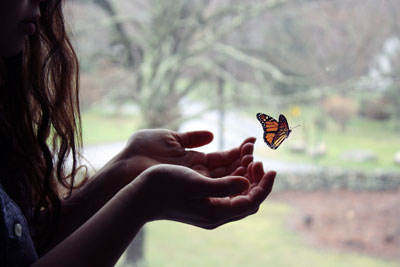 © Sandy H., Woodbridge, CT