Let the Revolution Begin
May 4, 2011
We are all just a bunch of kids
finding nice ways to say mean things.
We can't wait to get older
just to see what growing older brings.

We are just praying and waiting
for someone else to get caught,
and by saying we're original
we're really saying that we're not.

We don't take in account our Future,
and we disregard our Past,
we choose to live in the moment
because our Present's ending fast.

We are the middle kids of history,
waiting for our time to shine.
And when it doesn't come,
I guarantee, we won't
fade away or 'fall in line'.

We'll mob the streets and start a riot;
one like no one's ever seen.
And when your city's been burned
straight to the ground
you'll know exactly what
we think we mean.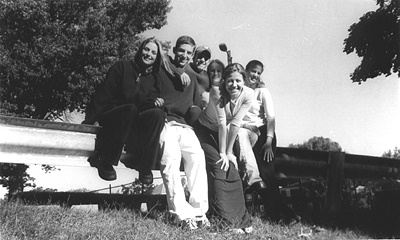 © Carolyn C., Marblehead, MA