Paradise
June 28, 2011
The tide rolls in, the tide rolls out.
My mind wanders to a time where nothing mattered.
Where I dream of this beautiful paradise.
Where it lures me into its smells of the salty breeze, and
The sweet Hawaiian ginger flowers that smell amazing.
Seagulls dip and dive all around me as I sit here on this
Sandy shore, relaxing the total chaos that is my mind.
My stress begins to fade away to a reason I don't know.
My hazel eyes burn with the wind as I realize what I see.
The world isn't what anyone expected.
We all had to fight to get where we are now.
Things go wrong that we cannot change, not ever.
And there are some things that scare us away to the dark.
But, this world has left us some trace of peace and serenity.
It is where I am now, one of those quiet places to be and not to be.
A place only I know that can really calm my senses and comfort that chaos.
Breathe. Just Breathe.
And let it take over.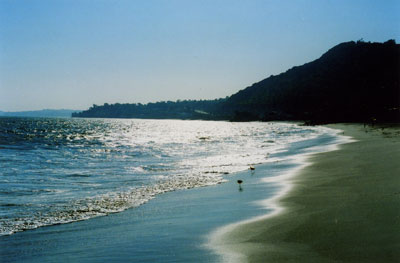 © Adam L., Washington, DC