Her heart beats
July 5, 2011
And her heart beats,
Like the pulse of the ocean's waves retreating from, but I keep
Instigating this feeling of debilitation,
The truth is I'm useless without her, a fixation
Of a pain stricken child weakening by the hour
I cower behind, while the world unravels,
Just give me a sign, until then I travel
From excuse to excuse,
I refuse to loosen this grip I have
On just who I am,
But it's a mask.
It's a game that won't last.
Because to blame this on anyone but me or my past is crap.
Complete drastic effort, I'm not magic but pressure
Keeps building, and as I get older
I feel the weight of the world on my shoulders
And I'm not complaining but I can't hold her up,
So without her heart, that beating beauty to cup
In my hands I can't stand, i've withstood enough, I give up,
Just don't turn your back,
I need you here and now more than ever,
The ties of my walls I sever and collapse,
Vulnerable forever like the wingless dove,
My only defense now is love.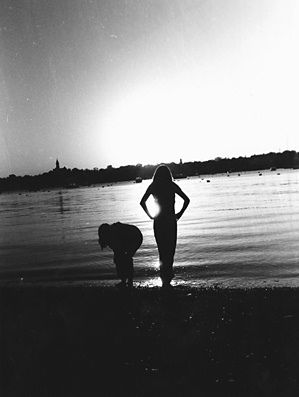 © Hadley B., Marblehead, MA