Colorblind
July 5, 2011
I can't bring myself to think someone like you would like me.
We are the same, but so different.
Sometimes I feel like it is a privilege for you to love me.
What will your parents think if I show up at your house at Christmas?
What will they think if you take me to prom?
All of my life I have been taught you are a little black girl,
White boys don't really like you.
Things change though, right?
I don't know if we're in this the same kind of way.
I love you,
But then I don't.
Am I colorblind?
Or am I racist against the happiness of myself?
We like the same music, movies, and want the same things out of life.
Am I sick?
Why does life have to be so difficult?
Why couldn't I have grown up knowing something different?
Why would anyone like you want some little black girl like me?
I have no clue.
All I know is that I want you too,
And to be completely honest it makes no sense.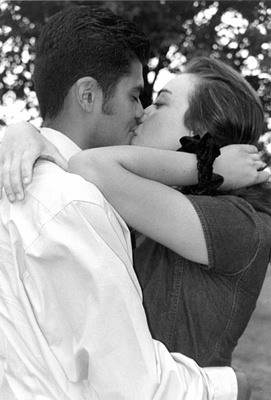 © Yaniris M., Boston, MA