Controlled
July 4, 2011
Love is vengeful...

It makes you shudder
Thinking about one another.
Showing in your face,
Expressing your heart in plain view.

Love is insane...

Doing the inevitable
Even though you know
It may not be the right thing to do
But you do it anyway

Love is dangerous...

Hurling itself into you
Without invitation
Forcing you to feel its rush
Whispering its words into your ear

Love is a battle field...

Fighting other emotions
Pushing them aside
So only love can control you
Engulfing you with the feeling of true happiness

Love is confusing...

Lurching your heart
Once, to this guy
Then changing its course
Until you've given a part of your heart to everyone

Love is unceasing...

Constantly flooding your mind
Rolling around in your heart
Privately sending those pictures to your head
The ones you wish would come true

Love is irresponsible...

Following your heart
Ignoring your mind completely
Wondering if you will ever be with him or her
The one that you would do anything for

Love is everywhere...

Escaping through the mouths of a thousand victims
Riding along the wind at impossible speeds
Pulling you along behind it
Dragging you until you give into it.

Love is like medication.
You need it,
But you don't want it.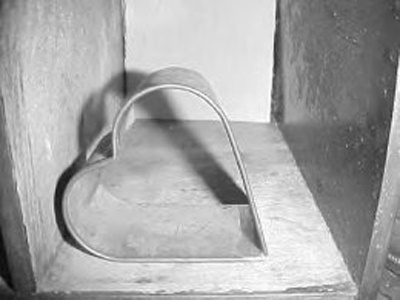 © Liana D., Somers, CT