Not Again
July 3, 2011
It doesn't matter, because I do not like him. Really. Don't you believe me?
Except that when we were climbing up that hill, and I was faster than he was, he said sorry, he wasn't good at this. And he was embarrassed. He blushed. Why did he blush?
But I don't care. Because I don't have feelings for him other than the fact that he is four years my senior and so this is where the attraction probably lies because if he wasn't then--but wait, I'm not attracted to him.
Accept that when he said he didn't like Of Mice & Men I said I did and he said that he liked the book, not just the movie, so he was sort of changing his opinion for me, accept he wasn't but whatever, because I don't care.
And you know what, I should know by now that liking a guy who is older than you is a bad idea because they never like you back, and because you think they do but they don't and then you get your heart broken and that kind of sucks, but I definitely will not get my heart broken because I don't like him and I don't think he likes me. Not even for a second.
And when we went into the house and he was sitting there he totally forgot I even existed and went to sit with people who were older than him, mostly boys but one girl, and didn't look up at me twice. He did look up once, though, but so did some guy whose name I don't even know so that doesn't mean anything. None of this means anything, and I wouldn't care even if it did mean something, so that's that.
I will not go through this once more. Not again. I do not like him, accept I do. Not.
Maybe.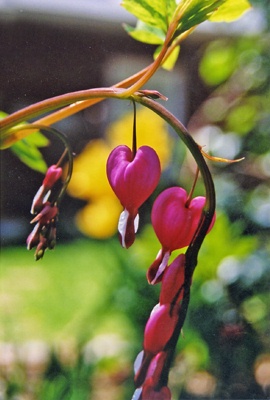 © Sophia E., Wilmington, DE